Salary negotiation can be challenging.
For many professionals, the mere thought of entering into a salary negotiation can be daunting. According to a Pew Research Center survey, 60% of people did not negotiate their salary.
The fear of sounding too aggressive or the uncertainty of knowing what to say often leads individuals to settle for less than they deserve. Women especially feel this when faced with negotiating and the risk of being seen as "too difficult" to work with due to bias.
Even with the rise of pay transparency laws across the US where employers are now required to disclose salary ranges for job listings in some states, it's still important to negotiate your salary and advocate for yourself. Failing to negotiate could cost you millions over your lifetime.
In the heat of interviewing and discussing salary with the recruiter or hiring manager, I've found having a few scripts ready to go helps to stay confident in those talks.
Key points:
Salary negotiation scripts can serve as guides, empowering you with the confidence to navigate the negotiation process effectively.
Compensation is more than just your salary. It includes your benefits too, which should be accounted for when negotiating.
Negotiating salary over the phone can be overwhelming for some folks. In this case, negotiating salary over email might work best.
Should I negotiate by phone or email?
Usually, job offers are presented over a phone call, in person, or during a video call. This is a tactic hiring managers use to create a sense of urgency that you need to accept the offer on the spot.
Don't fall for it.
A good rule of thumb when receiving any job offer is to get the official offer in writing and to take at least 24 to 48 hours to review it. Be sure to communicate that timing with the hiring manager too. Next, what do you say?
Negotiating Salary Over The Phone
Negotiating a salary offer over the phone can be tricky, especially if you don't know your market rate. Never go into negotiations without a target number (or range) in mind. Our Market Research Guide can help you with that.
Even if you know your market rate, wait to negotiate until you have the offer in writing. You aren't only negotiating your salary during a job offer, but you're also negotiating benefits like health benefits, sign-on bonus, stock options, vacation time, start date, remote work benefits, etc. These discussions can quickly get in the weeds and are easier to emotionally manage over email.
Use the following script for when you receive a job offer over the phone to redirect the offer to your email:
"This is great news! Thank you so much for the offer! It was great to meet you and I'm so excited to join the team. Before I can accept, can you please email me the complete offer and compensation package with both the salary and benefit information?"

Salary Negotiation Email
After you receive the written offer over email, it's time to start negotiating! You can either review the offer over email and set up a call to discuss. Or, if you get nervous easily on phone calls like that and have a tendency to not advocate for yourself as much in a live interaction, you can reply and start your negotiation over email.
Start off by thanking them again and showing your excitement. Depending on what you're negotiating for, whether it's a higher salary or better benefits, your reply would look something like this:
"Dear [hiring manager's name],
Thank you again so much for the offer and sending all of this over! I am really excited to work with the team but there are a few things I want to discuss before accepting the offer. The salary is much lower than my market rate and salary expectations. Based on my understanding of the role, my experience, skills, and the results I've been able to drive in my professional career, I am looking for a salary of between [$X and $X]. What can we do to come to an agreement?
I look forward to hearing from you to discuss further,
[your name]"
You might tweak your reply using any of the salary negotiation scripts below.
If they ask you to jump on a call to discuss, keep your points in view during the phone call to stay on track, reinforce your experience, skills, results, and hold your ground. You got this!
Salary Negotiation Script Structure
A salary negotiation isn't meant to be a battle, even though they can feel that way sometimes. Instead, they're a partnership.
You aren't fighting the hiring manager. You're working with them to come to an agreement that works for the both of you. Keep this in mind when replying to job offers and using any salary negotiation scripts, especially your tone while handling them.
The general structure that most salary negotiation scripts use follows a flow.
Start with expressing your excitement and thanking the hiring manager or Human Resources associate that made the offer.
Share something positive about the interview process like how great it was to meet them and the team, and how excited you are to get started.
State that there are a few things you'd like to discuss and would like to see the entire compensation package with salary and benefits included before accepting the offer.
Take some time to carefully review the compensation package.
Counter-offer with your expected salary or range and any additional benefits you'd like to negotiate for.
End with a positive sign off.
11 Example Salary Negotiation Scripts
Add the following scripts to your tool box when going into job interviews and negotiations.
When Bringing Up Salary in The Introductory Interview
If the job listing didn't include what the pay was for the job, you can ask the recruiter about salary in the introductory interview. Disclosure of pay range is actually required in several states such as Washington, California, and Pennsylvania. View our full map of pay transparency laws across the U.S. to check what's required in your state.
Even if your state doesn't require that the employer disclose the pay range, you have every right to ask what the pay is for the job you're interviewing for. The sooner you ask, the better so you aren't wasting hours of interviews to get the bad news that they don't have the budget to pay you fairly.
The best way is to ask when they prompt with a question like, "Do you have any questions?". Then respond with something along the lines of "What is the budgeted salary range for this position?".
If they respond with a budget that is too low, use this script:
"That's not within my market rate/the competitive rate for me and my peers. Is your budget flexible?"
When Asked What Your Salary Expectations Are
If the hiring manager or recruiter asks you what your salary requirements are, use this script:
"I've done the market research and I have an expected range in mind, but it's a bit too early in the interview process for me to gauge the full scope of this position. Would you mind please sharing the budget for this role with me?"
This exact script helped Salary Transparent Street founder, Hannah Williams, get a $25,000 raise from $90,000 to $115,000!
When The Salary Offer is Too Low
When the salary offer is lower than expected, reply with this script:
"Thank you. This is wonderful news! I enjoyed meeting you and the team, and am beyond excited to work together. Before accepting the offer, I'd like to discuss the salary as it's much lower than my competitive market rate. Based on my skills and experience, I'd be eager to accept a salary of [$X] for this position and [insert any benefits you'd like to negotiate for]."
When The Written Offer is Lower Than The Verbal Offer
When the written offer doesn't match the verbal offer, this script will come in handy:
"Thank you so much for sending over the written offer and full compensation package! However, I noticed that the salary on the written offer is lower than the verbal offer we discussed on our call, and lower than my market rate. Considering my skills, experience, results, and market salary for this position, I'd be eager to accept a salary of [$X] for this position and [insert any benefits you'd like to negotiate for]."
When Providing a Desired Salary Prematurely That Was Too Low
If you've disclosed your salary requirements too early in the process and find that your salary needs to increase to match the full scope of the position, use this script:
"Thank you for considering my initial desired salary, I genuinely appreciate it. However, as we have progressed further in the interview process and I've learned the full scope of the position, I see additional requirements that were not explicitly stated in the job posting (give an example or 2). Considering these changes, I would feel most comfortable accepting a salary between [$X and $X]."
When Leveraging Job Offers From Other Companies
If you get multiple offers that coincide with each other, leverage those in negotiations with this script:
"Thank you. This is great news! I loved meeting the team and am excited to get started on the projects we discussed. Before accepting an offer, I'd like to discuss the salary as it's much lower than my market rate. I was recently offered a position with another company (indicating if it's a competitor or not), and am considering my options. Based on their offer, my skills, experience, results, and market salary for this position, I'd be eager to accept a salary of [$X] for this position and [insert any benefits you'd like to negotiate for]. I believe my experience in [x,y,z] can add significant value to the team."
How to Counter So They Don't Rescind Their Offer
Rarely a company might rescind an offer while negotiating. Employers expect people to negotiate and don't rescind offers just because the potential employee tried to negotiate.
However, they might withdraw their offer if the candidate asks for a salary that is unreasonable, has poor communication with the recruiter, or is rude and doesn't work with the recruiter collaboratively to reach an agreement. There are also other factors that might be out of your control such as budget changes, restructuring the company where the position is no longer available, or going with an internal candidate.
When They Can't Budge on Salary
Let's say you counteroffer and they are unable to budge on the salary. This is when you can try to negotiate for other things like remote work, more vacation time, or a sign-on bonus.
Use this script template for negotiating for benefits:
"Thank you for that information and I understand there isn't room to budge on the salary. If the salary can't be adjusted to accommodate my market rate, I'd be eager to accept the position for [$X] with the ability to work fully remote and an extra 5 days of vacation [or insert any benefits you'd like to negotiate for]. What can we do to make this work for the both of us?"
When The Salary is Not Negotiable
Sometimes a company may have set compensation packages per level that are not negotiable. They will either tell you at the time of the offer or when you try to negotiate that the offer is non-negotiable since it's already set in the budget.
In this case, you'll have to decide if you want to accept it or not, or move on.
After Accepting an Offer but Changed Your Mind
If you've already accepted the offer but have since changed your mind, don't worry. It happens.
This script will help get through that scenario, as long as you didn't already sign the job offer:
"Thank you so much for chatting with me today about the job offer! I know we recently came to an agreement of [$X] for the salary, however, since accepting the job offer I've had some time to dig deeper into the role and the full scope of the position. I am still interested in the position and would be ready to start with everything else we've agreed upon, but would like to negotiate the salary and would be eager to move forward with [$X] for the salary. Is this doable?"
When Renegotiating Salary at Your Current Job
When you've been at a job for a while but your pay isn't matching the current role anymore, you have every right to renegotiate your salary!
This script is perfect for negotiating a higher salary and better suited agreement:
"Thank you again for taking the time to meet with me today. I've been with the company for [X] years now and love the work I do, as well as the team I work with. However, in that time, the scope of the role has changed with additional responsibilities. I've been asked to take on responsibilities of a more senior position, in addition to my current position. Before I can fully commit to that, I would like to review my current compensation package and reach a figure that better suits these new responsibilities. Considering industry standards, similar positions recently posted on the company's website, my experience, skills, & market rate, I believe a salary of [$X] makes the most sense moving forward."
If they can't budge, ask for an increase in any of your benefits such as more paid time off, flexible working conditions, more parental leave, etc.
Knowing When to Walk Away
Never accept a job offer without negotiating. The worst thing they can say is no and if that happens, you always have the decision to walk away.
Consider your "must-haves" to advocate for with every job offer you negotiate, so you know when it's time to walk away. Need help determining your market rate so you know when to walk away? Download our free Market Research Guide to learn what you should be making.
Follow us on TikTok, Instagram, Facebook, YouTube and LinkedIn for daily pay transparency interviews and career news you can use!
Explore over 5,000+ individually reported salaries nationwide across all industries in our Salary Database!
Subscribe to our weekly newsletter for news updates, professional deep dives, learning opportunities, and more!
Send us an email ➡️ hello@salarytransparentstreet.com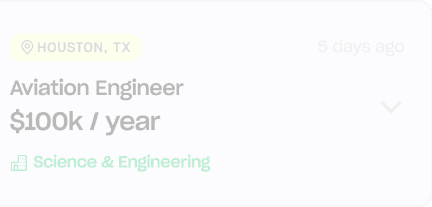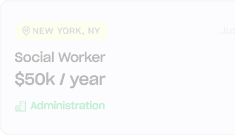 Stay Transparent
Discover your earning potential.